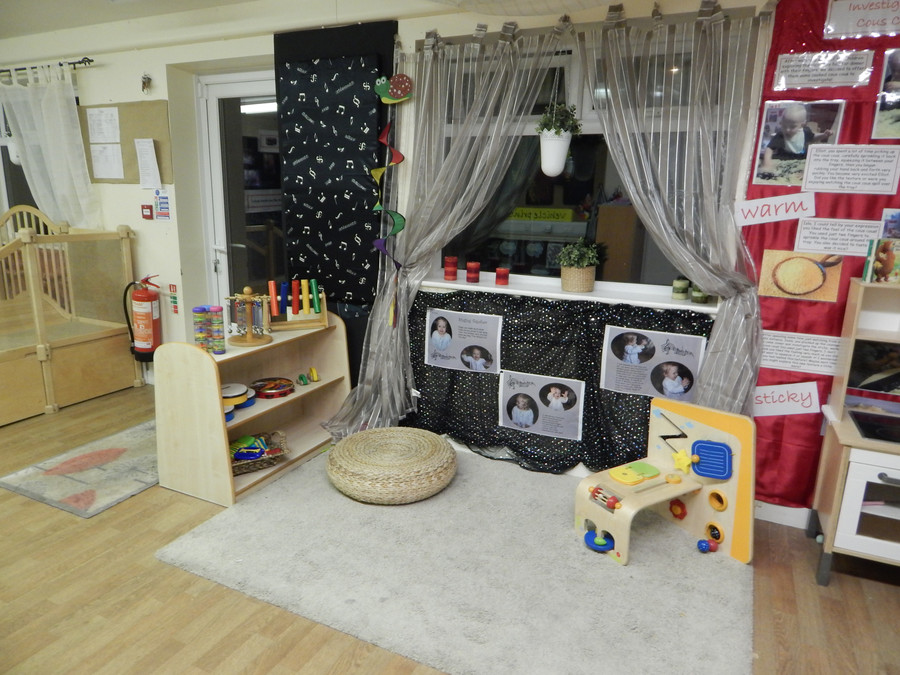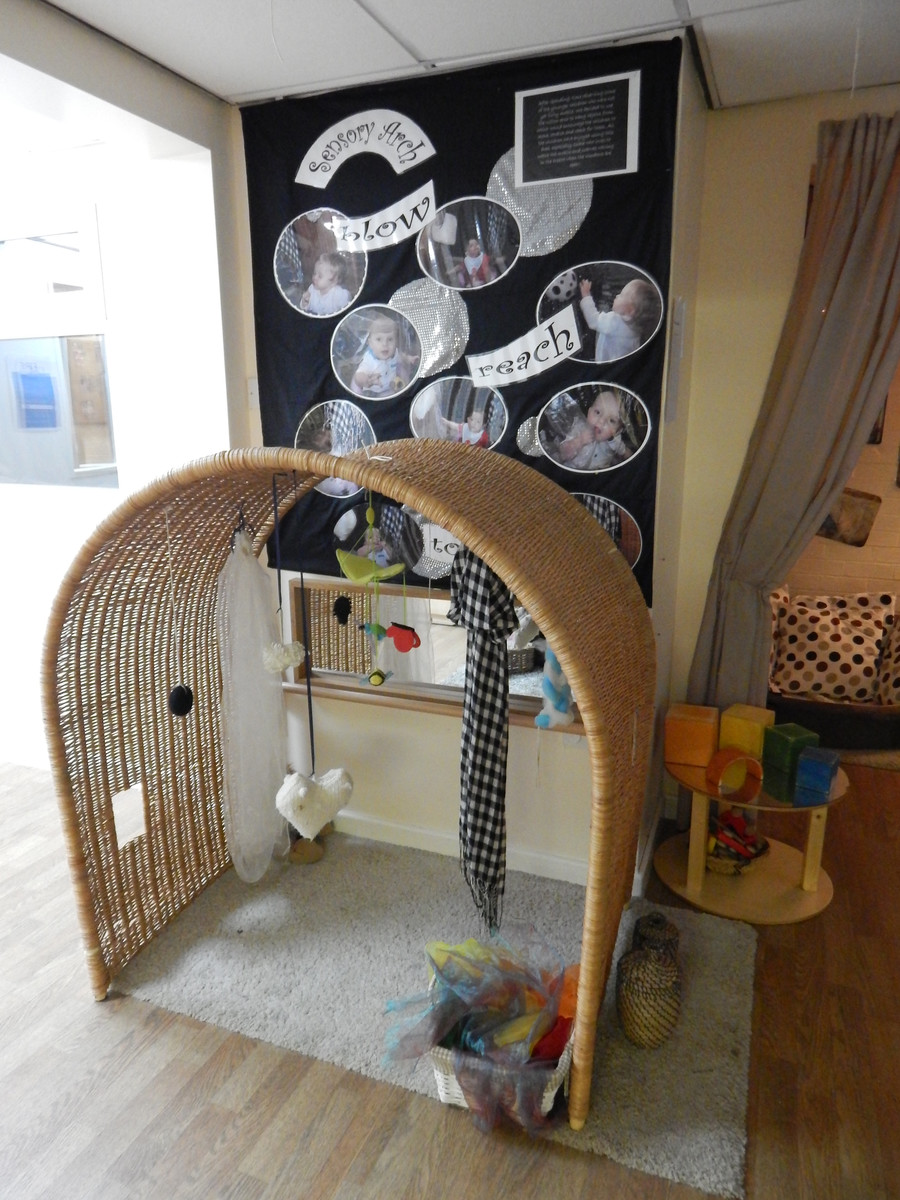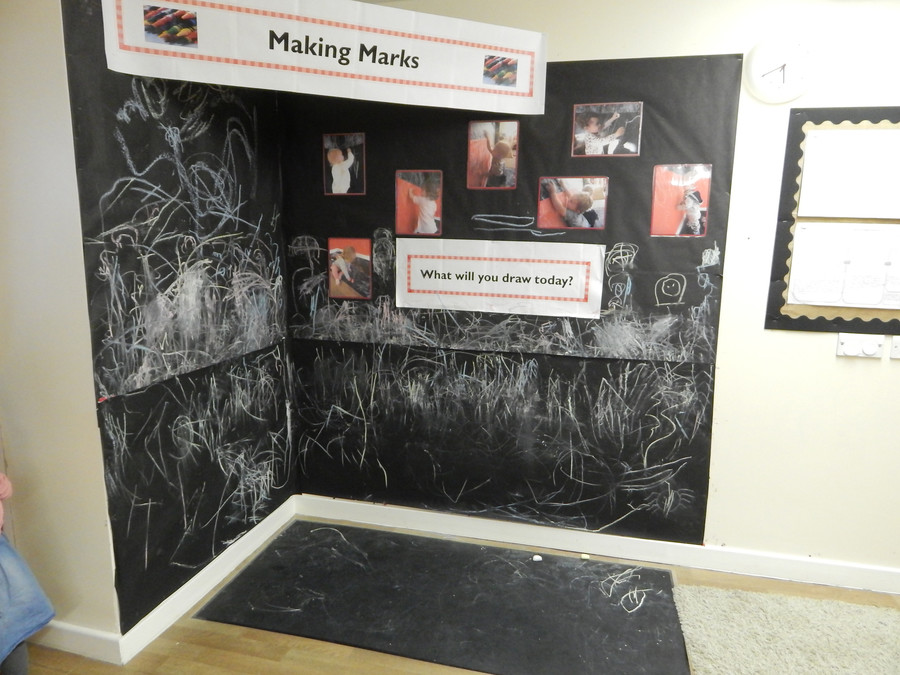 The baby room has been skilfully designed to provide our youngest learners with a wealth of sensory experiences. The babies are encouraged to safely explore the area. We have a wide selection of resources that have been carefully chosen to support and challenge the learning of all babies in our care.
In our relaxing sleep room, there are sleep pods in which the children can sleep. We play soothing music and have natural oils such as lavender to help children to slowly drift into a peaceful sleep.
We place great importance on outdoor learning. Our babies have their very own walled garden which has been expertly designed to offer a range of experiences such as water, sand and gardening.
The highly qualified and experienced team plan for the babies on a weekly basis, following their current interests. Every child is provided with an individual learning plan that helps all members of the team to support them in their next steps in their development.