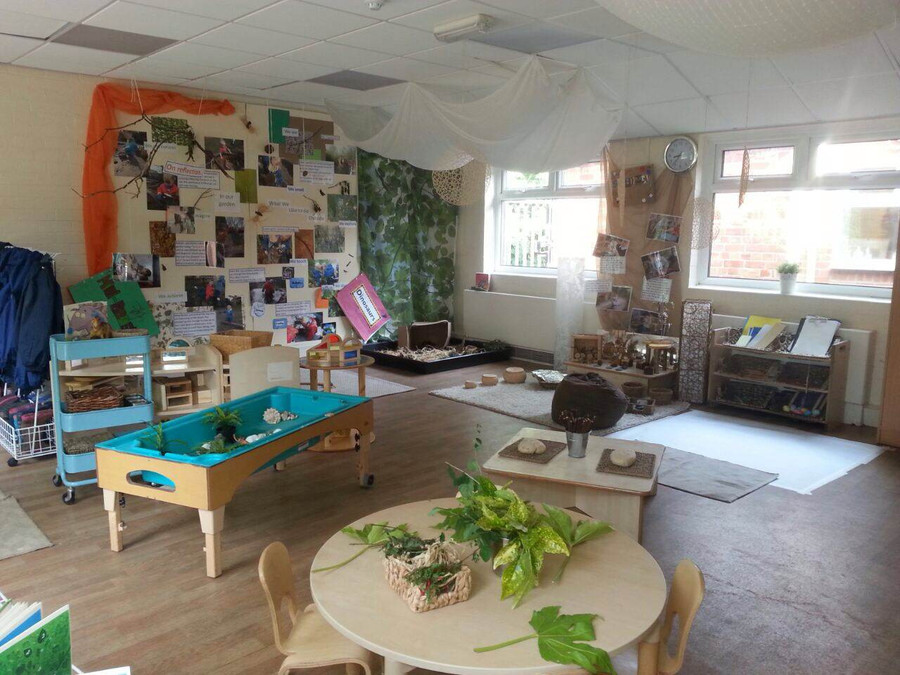 The toddler room is much larger, with space for 28 children. The staff have adeptly designed the space into areas where the children can play and learn, moving freely throughout the day. The areas are move structured and offer more resources. There is a block area, home corner, dressing up bay, water or sand tray, mark-making area, cosy book corner, creative area, musical instruments, malleable materials and small world. We still provide a cosy sleep area for those children who need to rest throughout the day.
The children have access to an extensive outdoor area which offers a range of challenging experiences. There are opportunities for large scale play with water, sand and mud, along with calculated risk taking such as climbing and our rope swing. The outdoor environment enables our two year old children to develop a love and natural curiosity of the world around us.
The staff have been highly trained in supporting outdoor play.